Filter by Category
K-2
Tinker Lab - Motions Club
with Avery Beckham

Current session started Sep 9, 2020 at 4 pm

, runs for 12 weeks
Students in grades K-2 will learn about motion and basic physical science concepts in this brand new course in our popular Tinker Lab series. We will explore the physics of motion through a variety of different hands‐on activities like experiments with boomerangs, dominos, paper airplanes and more.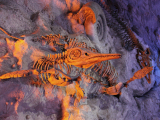 Swimming with Dinosaurs Club
with Grace Lemley

Current session started Sep 9, 2020 at 5:15 pm

, runs for 12 weeks
Aspiring paleontologists in grades K-2 will learn all about the mighty swimming dinosaur and its neighbors that once ruled the sea! Students will learn about several prehistoric eras and engage in a number of activities designed to embrace the wonder many young children have with dinosaurs and other prehistoric beasts. Students can expect to engage in activities such as a fossil dig, building a laser-cut dinosaur model, and even learning some rudimentary research skills.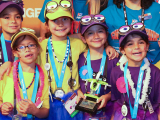 FLL Jr. Team
with Haleema McCree
It's never too early to discover STEM. LEGO League Jr. is designed to introduce STEM concepts to kids ages 6 to 10 while exciting them through LEGO! Guided by adult coaches and LEGO League Jr. Core Values, students build models using LEGO Education WeDo and create Show Me posters to present what they learned. The program focuses on building interest in science, technology, engineering, and math (STEM) through a real-world challenge to be solved by research, critical thinking, and imagination.
Note that the FLL Jr. Team is expected to participate in an Expo in April at the VBC.